CNA to RN Bridge Programs
Working as a CNA is an excellent introduction to health care. However, the goal of many Certified Nursing Assistant is to become a Registered Nurse (RN). Advancing from the role of a nurse assistant to a registered nurse requires hard work. The good news is that the journey is worthwhile.
CNAs who are considering continuing their training have many reasons for doing so. Typically, they want to provide better care to patients. They also like the idea of earning a better salary.
Fortunately, there are options for advancing from a CNA to an RN. One of the most popular of these options is a CNA to RN bridge program. Available at the associate degree and bachelor's degree level, these programs prepare graduates to pass the NCLEX-RN.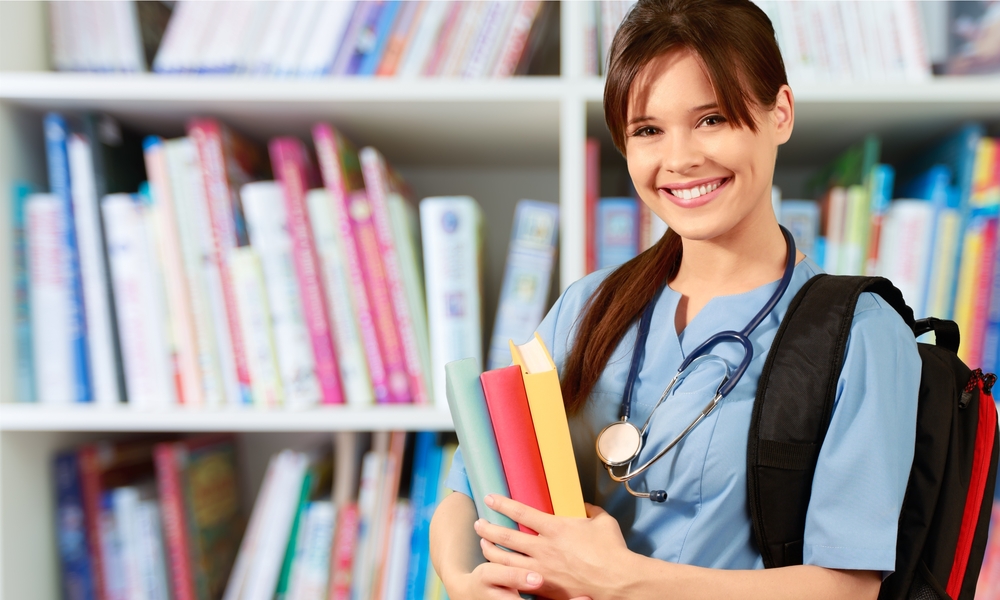 How do CNA to RN programs work?
CNAs who are curious about becoming an RN will find great variety as they compare programs. While some require on-campus attendance, others can be completed online. Still, others require a combination of both.
Another consideration is the option of full-time or part-time attendance. Individuals who want to work as a CNA while in nursing school may prefer part-time study. However, those who want to earn a degree quickly may prefer full-time.
Requirements
The goal of CNA to nursing programs is to prepare individuals to pass the NCLEX-RN test. Students are introduced to subjects such as anatomy, nursing leadership, mental health, pharmacology, pathophysiology, and the assessment of health and illness.
An associate degree program focuses on nursing-related subjects. Students who opt for a bachelor's degree also complete general education requirements.
Being admitted to any of these programs may be competitive. Requirements generally include a high school diploma, a minimum GPA, and either SAT or placement testing.
CNA to registered nurse bridge programs may require students to demonstrate practical skills to bypass certain courses that would be duplicative.
Duration
An associate degree can be obtained in two years of full-time study, while a bachelor's degree requires four years. Students attending on a part-time basis may require twice the time or longer.
Some CNA to RN programs allow students to accelerate learning by taking into account CNA training and experience.
Costs
How much a CNA to RN bridge program cost varies depending upon the location and duration of the program. On average, an associate degree costs between $18,000 and $30,000. A bachelor's degree may cost between $40,000 and $80,000.
Tips for CNAs that want to become RNs
When exploring what schools offer CNA to RN bridge programs, it's wise for students to ask for the advice of the nurses and supervisors with whom they work. It's a tremendous advantage to benefit from their experience.
Those who are interested in progressing from a CNA to an RN also are encouraged to ask plenty of questions while on the job. The more familiar CNAs are with the RN's duties, the easier their education will be.
CNA vs. RN
The nursing assistant to RN path is a worthy goal. One of the main reasons for this is the CNA vs RN salary. While CNAs earn an average of $24,000 per year, RNs earn an average of $65,000, giving them a clear advantage.
People also pursue this route because it enables them to work in far more places and to provide more hands-on care. CNAs tend to work in assisted living facilities, rehab centers, and nursing homes while RNs may work in these places as well as hospitals and clinics.
RNs perform a broader range of duties like treatments ordered by doctors, monitoring and operating medical equipment, and making observations regarding and recording patient symptoms. RNs also take on supervisory roles.
FAQ about CNA to RN Programs
Can you be a CNA while in nursing school?
Many people need to continue to work while in nursing school. Thanks to part-time attendance and online courses, it's easier than ever to maintain a job while earning a degree.
Do you have to become a CNA before RN?
There is no requirement to become a CNA before becoming an RN. However, doing so may provide insight into whether or not this career is a good fit.
Does CNA experience help for nursing school
Working as a CNA provides the nursing school student with practical knowledge and experience that may help them accelerate the path toward a degree.
Comments