What is a CNA Certification?
How long does a CNA Certification last?
A CNA certification lasts 24 months. Most states renew the certification if the nursing aide has worked at least 8 hours within that 24 month period.
PA may allow CNAs to take the qualifying test if a CNA's license has lapsed without going through the whole training again. This holds true even for CNAs with lapsed out-of-state certification.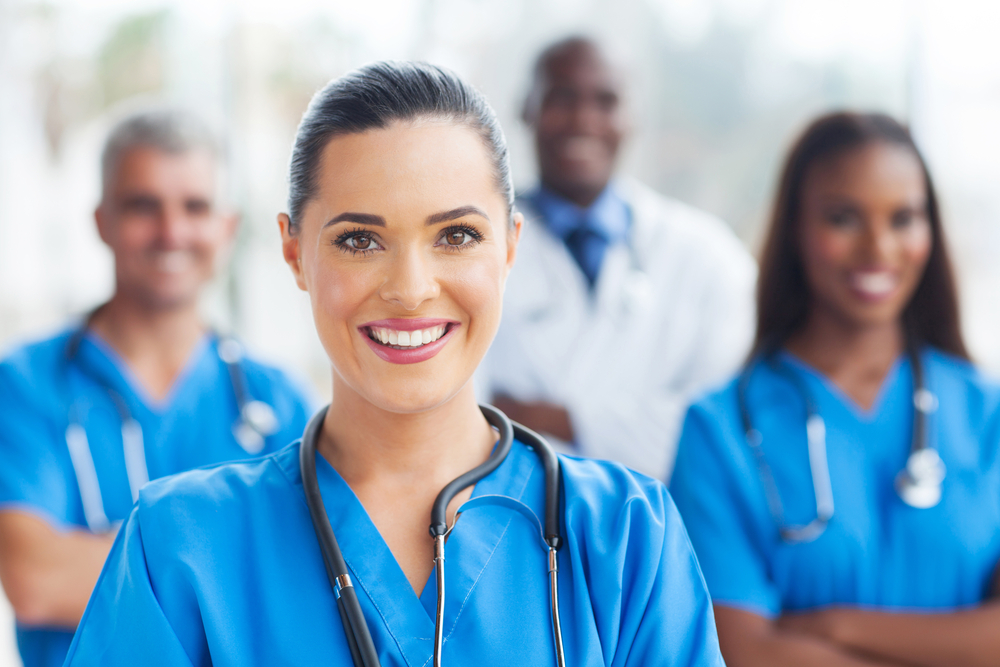 CNA Certification Requirements
Certification requirements vary from state to state. Requirements usually include taking and passing a state-approved CNA course. The NA must then pass a state-sponsored written exam and skills demonstration testing.
CNAs must pass a background check for criminal offenses, be screened for illegal drug use/history, and should be denied jobs if there has been a reported history of abusing patients or others. CNAs also are required to pass theft conviction clearance and show proof of CNA training/testing completion with acceptable scores.
Government inspections of nursing facilities have prompted tougher state requirements that healthcare facilities must follow with regards to a thorough background check for their employees including CNAs.
Note: some states do allow CNAs to apply for exemptions for non-violent offenses if the offense was long ago and/or the person has maintained a clear record since.
Where can I take the CNA Certification exam?
In some selected states, the Red Cross offers CNA testing. Many nursing homes and other healthcare facilities in certain states also give some written portions of the exam. There are usually state-operated testing sites in designated areas across a state as well.
After completing the required classroom and skills training, each student is given information about the current testing site locations and times in their particular state area. Otherwise, these testing sites are available from the State Board of Nursing under the licensing/certification department.
CNA Certification Cost
Costs for CNA certification varies according to the CNA program and location. Online CNA courses run about 1,300 to 2,100 with some costing $500. However, many nursing homes, home care agencies, and other healthcare facilities offer this valuable training for free.
Also, expect to pay about $100.00 for the state exam and approximately $50 for state registration to obtain copy proof of your certification.
CNA Certification Verification
Most states have an online site where CNA certification/licensing can be verified. Every facility that hires CNAs will also have these details and can help walk new CNAs through it. CNAs will need their certification ID numbers to access these online sites.
How to renew my CNA Certification?
CNAs must renew their certification before it expires at about 2 years and pay the renewal fees. Many states now require CNAs to take continuing education credits. These can be found online and many healthcare agencies provide classes too. Most employers offer some of these continuing educational credit hours for free.
If a license has lapsed, it must be renewed prior to working with patients. If the CNA doesn't meet the number of hours worked in a set time period per state regulations, they will have to retake the test and possibly the training depending on state laws and specific circumstances.
CNA Certification FAQ
What jobs can you get with CNA Certification?
Job options for CNAs include hospitals, home nursing care agencies, rehab centers, some doctor's offices, nursing homes, private home caregivers, and other healthcare facilities that hire CNAs. With extra training certification, there are other job opportunities too.
How to maintain CNA Certification?
CNA certification is usually good for 24 months. Before it expires, the CNA must renew through the State Board of Nursing Licensing Department. Most states require that CNAs take a certain number of Continuing Educational Credit Unit hours. This is usually 12 CECU credit hours per year and 24 CECU credit hours per every two years. Some job positions, certification levels, and states require more CECU hours.
Is a CNA a license or certificate?
As the name implies, a CNA is a certified nursing assistant. However, some interchange these titles and state certification is essentially a license to work as a CNA. Some states also offer tiered CNA levels like CNA 1 or CNA 2.
How to get a copy of your CNA Certification?
CNA certification copies can be obtained through your state's Board of Nursing website. Follow directions exactly, and there may be a required fee.
Comments