CNA Job Description
This very important healthcare job position tends to center around helping patients to live each day at their highest potential. The patient's specific health condition and needs helps to determine exactly which CNA job duties will be required.
Becoming a CNA offers many wonderful job opportunities for individuals who want to help others. CNAs can work in hospitals, nursing homes, senior care communities, community-based care programs through home care type agencies, or private home care positions. Some CNAs perform errand duties, take patients to doctor appointments, help with light housekeeping, or sit with a patient for companionship or safety reasons.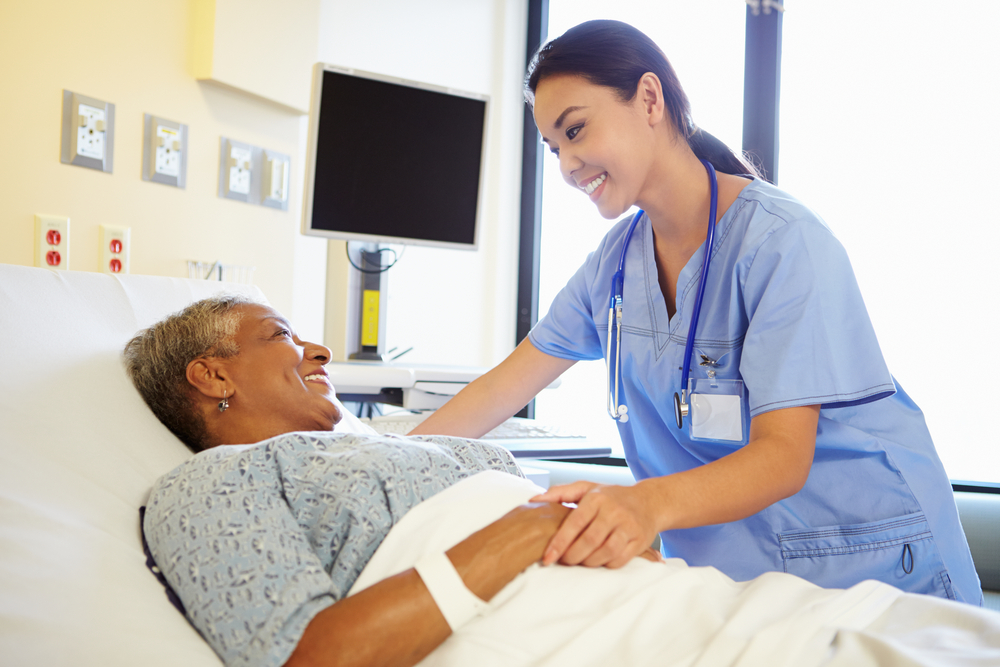 CNA Job Responsibilities
Most CNA job positions entail some level of personal care assistance, companionship, keeping the patient and environment safe and assistance with light housekeeping, light cooking/meal preparation, and sometimes driving patients around or doing normal errands if needed.
The exact duties of a CNA position of course will vary depending on where the job is, condition of patients, and type of job position. For example, a CNA working at a hospital may bathe, dress, and transport patients and likewise for CNAs working at a nursing home. A CNA in private duty home care may stay at a patient's home overnight or work for a few hours doing companionship type services.
CNA Job Outlook
The job outlook for CNAs is expected to continue to be bright, and more CNA positions will open up in the home or private care settings as more healthcare services are moved to a home setting due to rising healthcare costs.
What types of jobs can you get as a CNA?
A CNA has more choices in jobs today. CNAs can work in a healthcare or rehab setting, in-home environments, work with terminally ill patients, take traveling CNA positions, work with kids, or become involved with special needs patients among other job options.
Traveling CNA Jobs
There are more traveling CNA jobs that can be nearby, across the state or across the country or even overseas. These positions are a terrific opportunity to experience new places and cultures while having a way to earn money at the same time. Typically, the CNA signs on for certain time obligations which vary depending on the company or private person doing the hiring.
CNA Hospital
Many CNAs decide to work in hospitals because the environment is fast-paced and exciting. These jobs typically also pay better than some other CNA positions, and most have great healthcare insurance and other employee benefits and job perks. Some hospital CNAs only work on one floor, and others work in specialty units like mental health or surgery.
Hospice CNA Jobs
Hospice home care agencies and private families hire CNAs to care for terminally ill patients. The CNA will keep the patient comfortable allowing them to finish their end life goals. Most CNAs that work in this healthcare field truly enjoy making a difference in the lives of their patients and their family members. These jobs allow more one-on-one care, and many CNAs prefer this bonus.
Pediatric CNA Jobs
CNAs often work with children either in a rehab setting, a community care center, or in private duty job positions. This type of work requires the development of trust between the child and the caregiver and/or family.
Private Duty CNA Jobs
Expect to perform personal care, like bathing, dressing, and grooming. Private duty may mean assisting patients with eating and/or meal preparation, walking, or changing positions if needed. Some patients require only minimal care, and others will need specialized care and/or rehabilitation assistance.
CNA Instructor Jobs
CNA instructor jobs require a current LPN/RN license in good standing and experience in hands-on nursing skills. Some states require an advanced BS or MSN degree.
Find CNA Jobs Hiring Near You
Jobs from Indeed
jobs by