What Is a CNA & What Does CNA Stand For?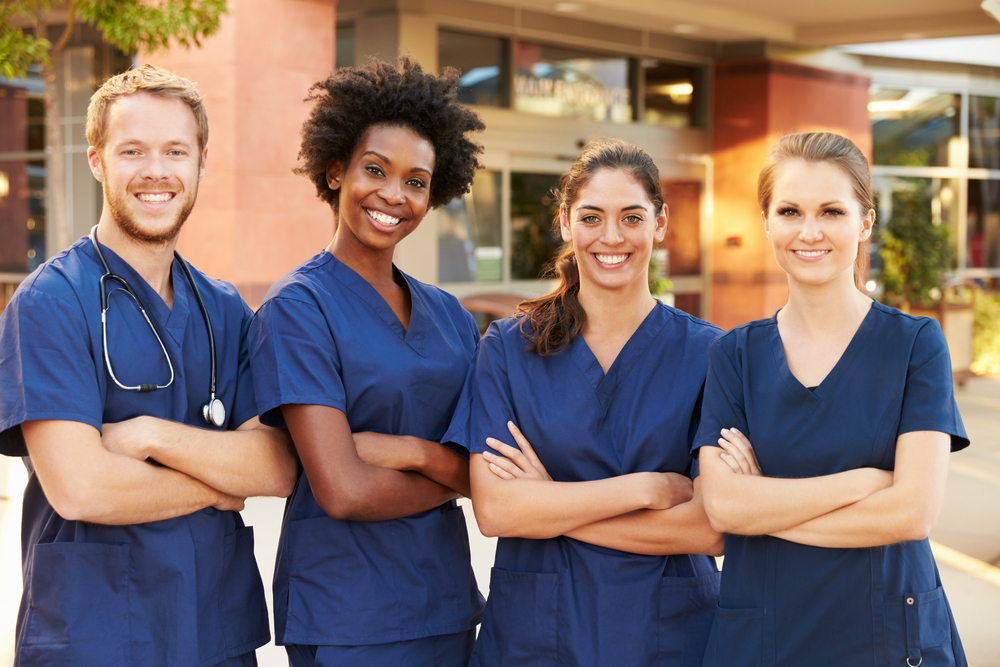 Becoming a CNA can be a deeply rewarding career path for many people interested in performing personal care work or basic companionship services. The acronym CNA stands for certified nursing assistant, and this job title often gets intertwined with other care titles like nursing assistant.
A CNA works under the supervision of nurses or doctors. CNAs must complete a state-recognized CNA training program and pass state certification exams, including a written test and a skills demonstration.
CNAs can work in a number of different care settings. These job settings include hospitals, nursing home facilities, senior living communities, doctor's offices, home care environments, community senior/special needs daycare centers, and rehabilitation settings.
Top Duties & Responsibilities of a CNA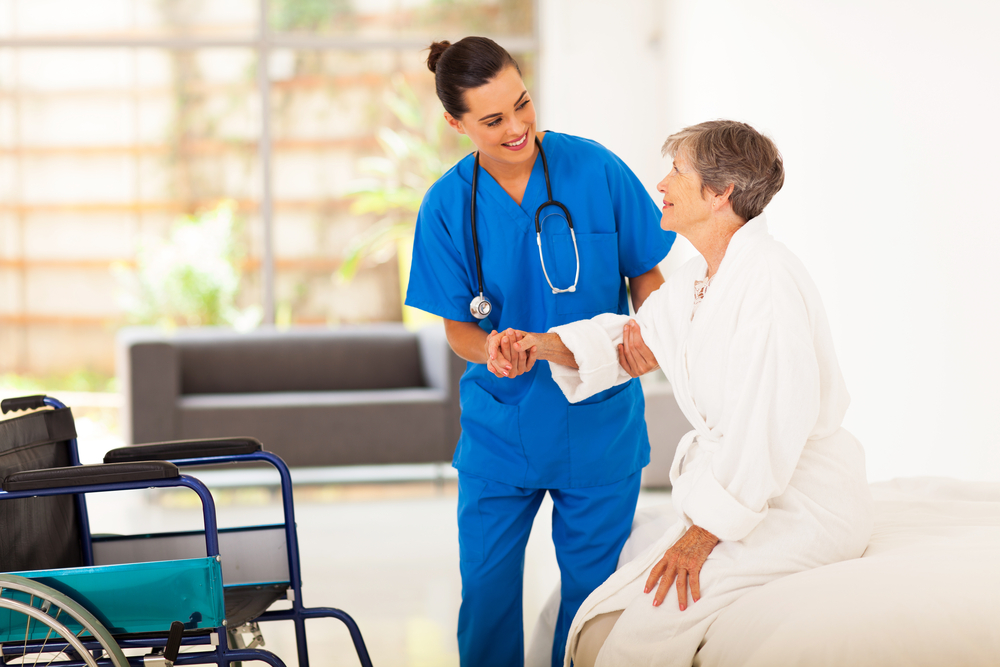 The exact job duties and responsibilities of a CNA will vary slightly depending on what care setting they are working at and the mental and physical health of the care recipients. However, there are five main CNA duties and responsibilities that most CNA jobs require.
Duty & Responsibility #1
Most CNAs provide assistance with a client's activities of daily living also called ADLs. This generally includes assistance with mobility, feeding, dressing, bathing, grooming, and other daily tasks. The level of assistance that a CNA is responsible for depends on the overall health of each unique care recipient.
Bed-bound or immobile care recipients may need regular position changes in bed like turning the person from side to side on a 2-hour rotation, propping up possible pressure areas with pillows or specialty cushions, and helping with transfers to wheelchair, toilet or bedside chair.
Duty & Responsibility #2
Other CNA responsibilities often involve light housekeeping, simple meal preparations, passing out food trays, and monitoring each care recipient's food and drink intake at each meal. General light housekeeping tasks like making beds, changing bed linens, stocking the room with needed care supplies, dusting, keeping the room neat, and other chores could also be expected.
Duty & Responsibility #3
CNAs may also be expected to take and monitor a care recipient's vital signs that include taking their pulse, blood pressure, respiration, and temperature readings. CNAs often take weight and height measurements too. CNAs then document these results and report any changes or adverse readings promptly to a nurse overseeing care.
Duty & Responsibility #4
One of the most important duties of a CNA involves regularly checking on care recipients, answering call bells, making a note of patient condition changes, and reporting those changes immediately to the nurse.
A CNA is a nurse's eyes and ears on a care unit or setting, and CNAs provide an essential role in each patient's level and quality of care, safety, and overall well-being.
CNAs must be alert at all times for adverse changes in their clients. Since CNAs usually bathe, dress, change incontinence briefs or assist with toileting, they are the ones most likely to spot troubling conditions like pressure sores, skin tears, bruising, and so forth.
Duty & Responsibility #5
CNAs might also assist with certain medical procedures or might be expected to set up, clean, or takedown medical equipment.
Many healthcare facilities and other care agencies offer advanced specialty training for their CNAs that will be working with special needs clients. This could include working with patients with Alzheimer's disease or other mental deficits, spinal cord injuries, learning disabilities, birth defects, and other special need conditions.
Job Opportunities Available to CNAs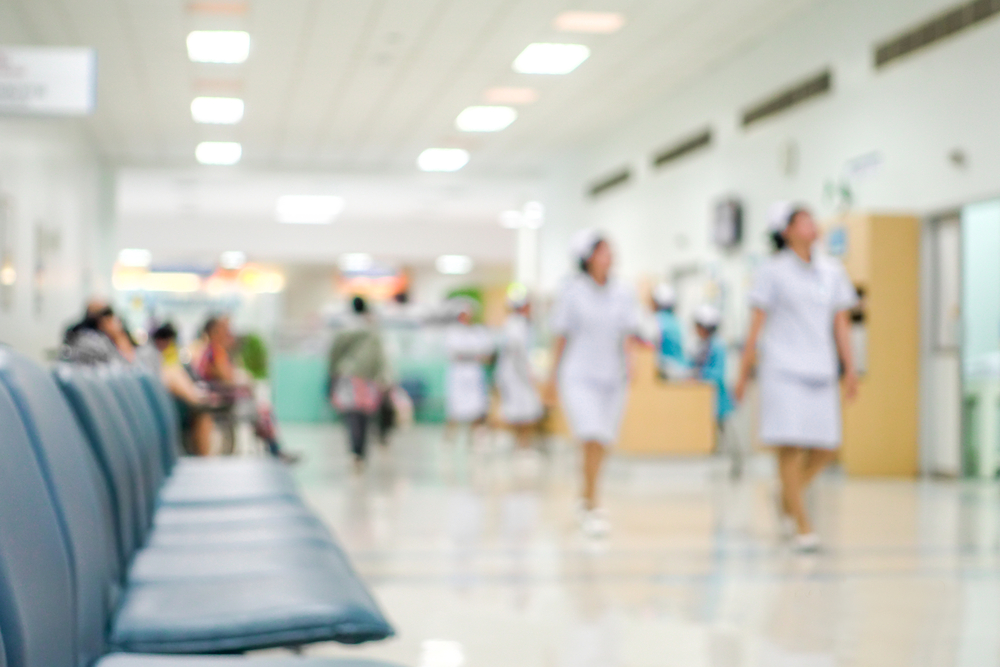 There are many terrific job opportunities for CNAs these days. Most CNAs will make a decent wage that can also include many job perks like healthcare insurance, paid vacations, sick time benefits, and retirement savings packages.
The high costs of healthcare have prompted many healthcare providers to transfer more care services to outpatient and home care settings. This means more healthcare provider companies will be hiring more CNAs to meet future care demands and increase job security for CNAs substantially.
CNA Duties in Different Job Settings
Job positions for CNAs can be found in a number of different settings, and each work environment plays a role in what duties and responsibilities that a CNA will be expected to perform while working there.
CNA Duties in a Hospital
CNAs who work in hospitals often assist with showering, give sponge/bed baths, assist with grooming, and help with ambulation and toileting. They also transport patients from one department to another and assist with meals by passing trays, feeding weaker patients, and documenting all CNA required tasks accurately.
CNAs answer call bells, ensure patient safety, keep rooms stocked with supplies, assist with some medical treatments, turn patients in bed, take/monitor/document vital signs, and report patient condition changes to the nurse.
CNA Duties in a Doctor's Office
CNAs working at a doctor's office might assist with equipment, stock, clean and prepare exam rooms, assist doctor or nurse with medical procedures/treatments, take vital signs, help with patient documentation, transport patients, relay patient concerns to doctor/nurse and answer phones or make appointments in smaller practices.
CNA Duties in a Nursing Home
CNAs provide the majority of care in a nursing home setting. If a skilled nursing facility, the patients will need a higher level of care. CNAs perform ADLs, take vital signs, assist nurse/doctor with certain treatments and procedures, assist with range-of-motion exercises, and help with standing, transfers, and ambulation.
CNA Duties in Assisted Living Facilities
Usually, CNAs working in an assisted living facility or senior community will perform less advanced care measures as the clients must be able to manage more of their own care.
CNAs often make, or serve meals, perform light housekeeping, monitor/assist client activities like bathing, grooming or dressing and provide companionship. CNAs might also help with recreation classes, read to clients, assist with diversionary activities, run errands, accompany the client to doctor visits, or supervise outings.
Conclusion
Becoming a CNA is a wonderful way to enter the growing field of healthcare without taking too much time, effort, or money. It's possible to find exciting CNA jobs in specialty healthcare environments as well as the expected CNA workplaces.
Find CNA Classes Today!
---
Frequently Asked Questions
Can a CNA Work in Pediatrics?
A pediatric CNA assists nurses in caring for children from birth to age 18. Duties include basic care appropriate for each age group, changing diapers and weighing them, feeding as necessary, monitoring fluid/food intake/output, and providing family support.
Can a CNA Work as a Home Health Aide?
Home health CNAs provide companionship and ADLs in a home environment. This includes bathing, dressing, mobility assistance, meal preparation and/or feeding, monitoring overall condition, and reporting changes. Some perform light housework, errand running, outing transportation, safety monitoring, and family support.
Can a CNA Work as a Medical Assistant (CMA)?
Some CNAs work as a CMA for doctor's offices. Rather than report to an LPN or RN, CMAs report to physicians. They assist with treatments, prepare/clean exam rooms, stock supplies, take vital signs, answer phones, and may schedule appointments.
Can a CNA Work in a Rehabilitation Center?
Rehabilitation centers often hire CNAs to assist physical/occupational/speech therapists with patient rehabilitation treatments and exercises. They assist patients with transfers, walking, feeding, bathing, dressing, and other ADLs related to each patient's rehabilitation plan.
Can a CNA Work in a Hospital Nursery?
The CNA duties in hospital nurseries vary. Most perform basic daily care including changing diapers, bathing, feeding, setting up/cleaning equipment, stocking supplies, may transport babies to moms, assists with medical treatments, monitors skin/feeding/condition, and reports changes to the nurse.
Can a CNA Work in a Jail?
Jails often hire CNAs to assist nursing staff with prisoners who need medical care. This includes assisting with bathing, dressing, feeding, and walking. May take vital signs, monitor intake/output, and skin condition, provide emotional support, and document patient history information.
Can a CNA Work in a Dentist Office?
Many CNAs work as a DA, not confused with a dental hygienist in a dentist's office. Duties include stocking supplies, assisting the dentist with smaller and supervised dental care tasks, cleaning/setting-up dental-related equipment, treatments, lab work, and performing office tasks.
Can a CNA Work in a Dialysis Center?
Some larger dialysis centers employ CNAs and train them to become dialysis technicians. These techs work directly under an RN, and duties vary depending on facility protocol. DAs often clean/setup and may run the dialysis equipment during treatments.
Can a CNA Work in Labor and Delivery?
Some labor and delivery units employ CNAs and might require additional certification. Duties involve assisting laboring women with walking, bed positioning, bathing/grooming, monitoring certain equipment and patient conditions, reports to nurse, cleans/sterilizes, and set up instruments/equipment.
Can a CNA Work in the NICU?
CNAs can work in NICUs helping nurses care for premature infants needing specialized care. Duties include changing diapers, feeding and bathing newborns, setting-up/cleaning specialized equipment and instruments, keeping supplies stocked, and providing emotional support for baby and family.
Comments