How to Become a Certified Nursing Assistant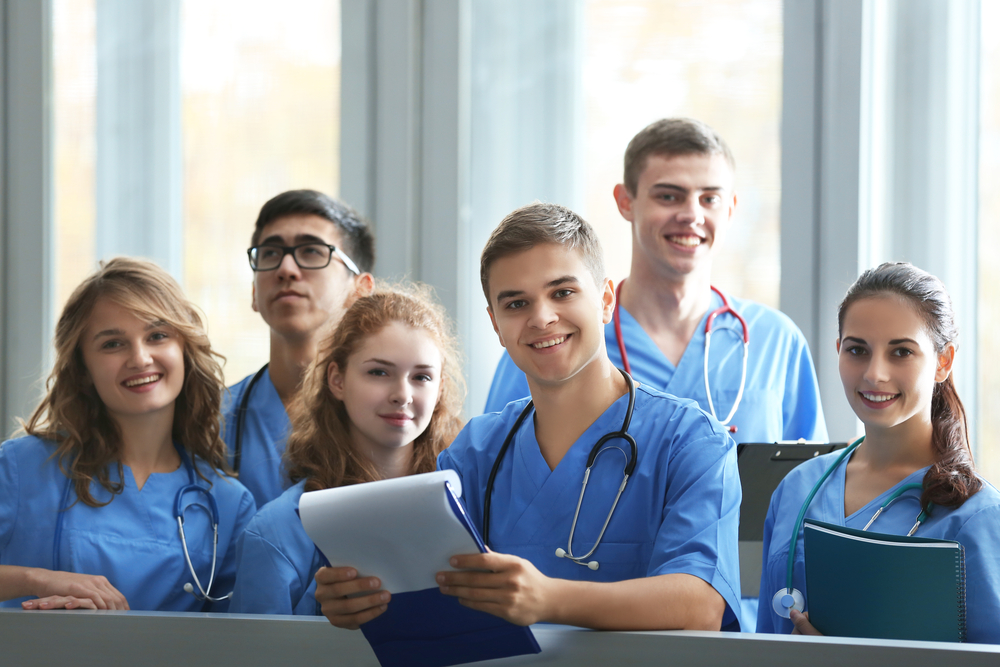 To become a CNA, you need to complete a nursing assistant certification program that is approved by the nursing board in your state. These programs typically take 12 weeks or less to finish. Throughout the process, you will learn about human anatomy, patient care, and how to execute the tasks that allow you to help your patients when they are sick. As a CNA, you play an important role in aiding people toward better wellness, making this a rewarding career path.
Steps to Becoming a Certified Nursing Assistant
Step 1: Complete a State-Approved CNA Training Program
There are a few requirements you need to complete successfully to become a CNA. Working through these steps in order will make it easier to accomplish your goals:
CNA Education Requirements
To become a CNA, you have to first finish high school or get your GED. From here, you will enroll in a CNA program that your state nursing board approves of. Once you are in school, there will be a course curriculum that you will work through to learn all of the coursework and how to perform the nursing tasks that CNAs are responsible for in a healthcare setting.
Finding a CNA Training Program that's Right for You
You can find CNA classes at trade schools, community colleges, the red cross, and at different hospitals and other medical facilities. Due to the demand for qualified CNAs, there are often dozens of options in major metropolitan areas. In small cities or rural areas, the local hospital may host this type of program or they can point you in the right direction.
Each State may have different CNA requirements. Use the links below to learn more about becoming a CNA in your State.
What to Expect in CNA Classes?
The cost of a CNA program depends on several factors, such as the state you will take the classes in and the facility's individual tuition costs. One credit hour averages approximately $71.50. You will also have to pay for books, supplies, and additional program fees, such as technology fees. On average, a full course costs about $1,300. Throughout your course, you will learn about infection control, delivering personal care to your patients, taking vital signs, your scope of practice, and how to communicate with patients and other healthcare staff.
Find CNA Classes Today!
Step 2: Pass a CNA Certification Exam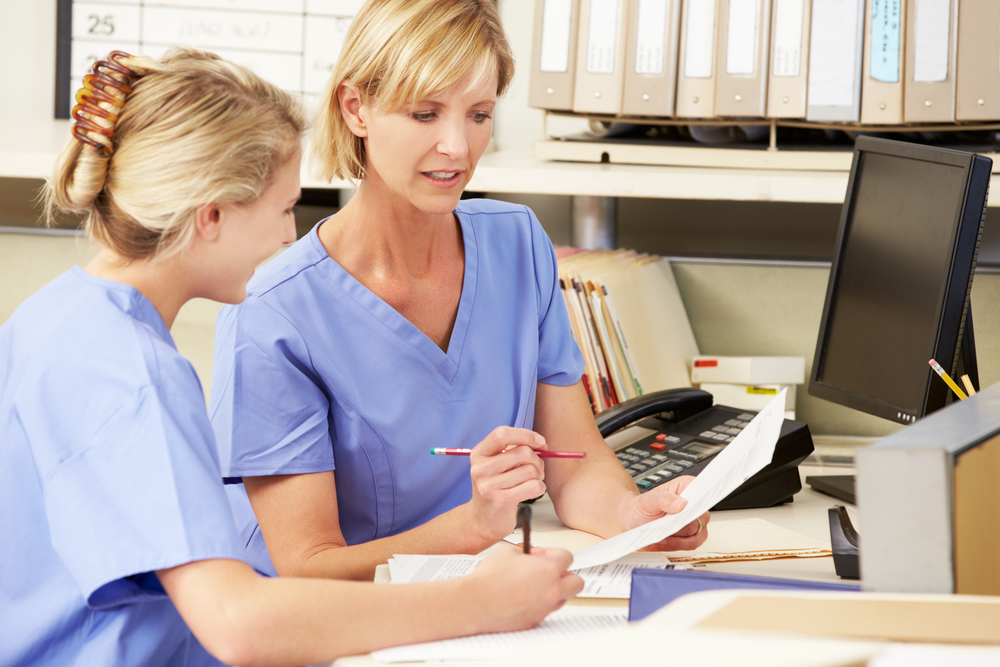 CNA Exam Application Process
To apply for your nursing assistant certification, you will submit your application and your fingerprints so that a background check can be conducted. Pay the processing fees associated with the exam and get your testing date and location.
What to Expect While Taking the CNA Exam?
All states vary regarding the cost of the CNA exam, but the average is about $125. When you arrive for your test, you will take a written exam that includes 60 questions in the multiple-choice format. You are given 90 minutes to complete this. The questions involve things like infection control, charting patient information, patient positioning, and vital signs. There is also a clinical skills component where you have 30 minutes to demonstrate five CNA duties in front of an evaluator, such as taking blood pressure, ambulating a patient with a gait belt, and handwashing.
Step 3: Apply for a Job as a CNA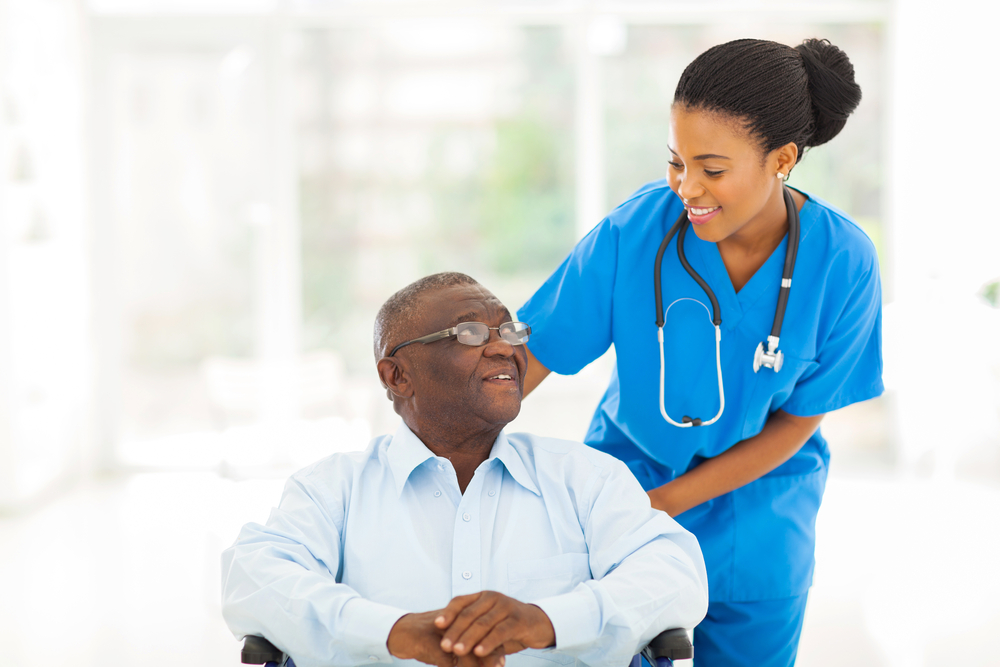 Where Can I Find CNA Jobs?
CNAs have multiple options when they are looking for a job. Some of the most common places of employment include skilled nursing facilities, local hospitals, home health agencies, and assisted living facilities. Most CNAs start out at a skilled nursing facility since these places tend to have the most open positions. They also give you a good range of patients to help you to hone your CNA knowledge and clinical skills.
What to Expect on Your First Day as a CNA?
After landing your first job, you may do a variety of tasks on your first day. Once you are acquainted with the facility and their rules and procedures, you will start working to take care of patients, usually under the supervision of an experienced CNA or a higher-level nurse. Dressing and bathing patients are common, as well as helping them with their meals and either using a bedpan or ambulating to the bathroom. You may change the patient's bedding and help to reposition them to ensure comfort. Helping patients to get from bed to a wheelchair, cleaning their space, and taking patient vital signs may also be expected of you.
---
Frequently Asked Questions about Becoming a CNA
What is the fastest way to become a CNA?
CNA programs that allow you to simultaneously complete your clinical work, and your classroom work can lessen the length of the program. Your days will likely be longer, as they will be split between both of these. Contacting the programs to get information about length and structure can help you choose the most fast-paced programs.
How much does it cost to become a CNA?
In the United States, the average cost of a CNA course is approximately $1,300. Once you finish your course, there are additional costs to secure your license. The examination to get certified is about $125. Once you pass, an additional $50 is required so that you can obtain proof of certification and register with your state.
How long does it take to become a certified nursing assistant?
The average CNA course lasts four to 12 weeks. State-approved programs consist of at least 75 hours of clinical training and classroom instructions. However, some programs require more hours, with some wanting up to 120 hours. The time in the program is divided between working in a clinical setting to practice your skills and four weeks in a classroom learning them.
Can you work as a CNA without being certified?
It is rare to be hired as a CNA prior to your certification. Should this occur, you are typically given a timeframe in which you must obtain your certification. The average is four to six months. If you fail to obtain your certification during this time, there is a chance that you could face job loss or fines, depending on the laws and regulations in your state. 
Comments