CNA to LPN Bridge Programs
CNAs know what a rewarding and meaningful experience their job is. However, it's not unusual for them to want to advance their careers.
One of the ways to do this is through the completion of a CNA to LPN bridge program. These accelerated programs leverage the CNA's learning and experience so that they can graduate as an LPN (Licensed Practical Nurse) in less time. The result is being able to work as an LPN and start earning a better salary in a short time.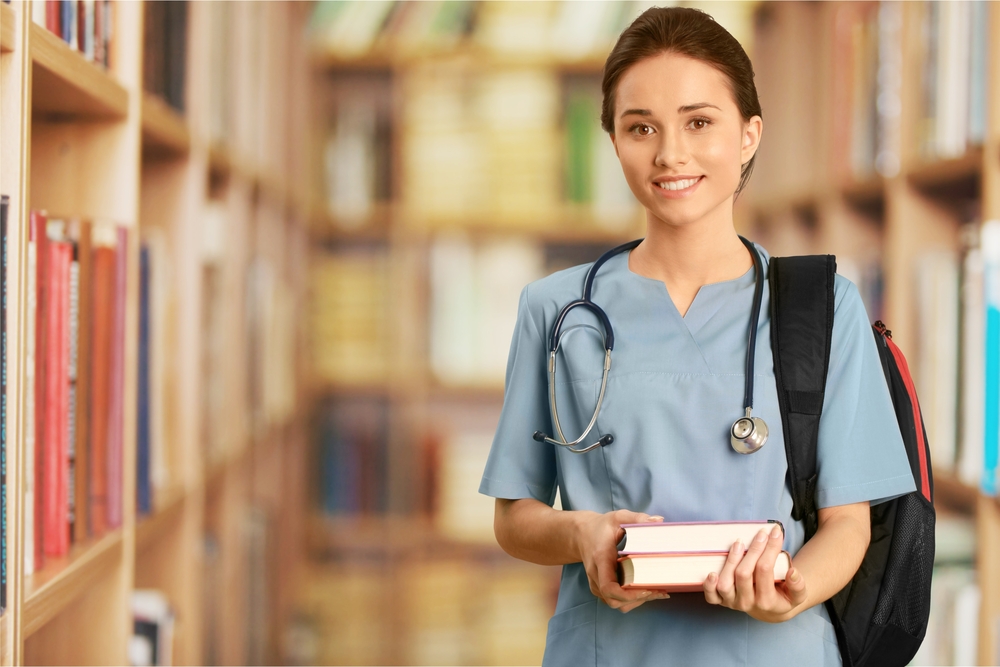 How do CNA to LPN programs work?
CNAs who want to advance their careers by becoming an LPN must complete a certificate or diploma program and pass the national licensing test.
Both CNAs and LPNs are crucial members of the healthcare team, so completing an accredited program is critical to their success.
Requirements
Advancing from CNA to LPN involves the completion of a state-approved education program. Admission requirements may include an application, holding a high school diploma and completion of prerequisite classes.
CNA to LPN programs involve classroom and practical learning. This means that students practice skills in a simulated, real-world environment.
Duration
LPN diploma programs last for one year or less. Bridge programs are shorter as they allow students to leverage their experience to avoid certain coursework.
Costs
Tuition for LPN programs ranges between $10,000 and $20,000 dependent upon geographic location and the learning institution.
Tips for CNAs that want to become LPNs
The most critical thing that CNAs can do is to choose a state-approved LPN program. Any such program provides students with the skills and knowledge they need to be licensed. Moreover, obtaining a diploma amply prepares the student to pass national and state exams.
While working as a CNA, it's wise to ask LPNs about their educational and professional experiences. Their insight with regard to education and examinations will prove invaluable to the CNA who's hoping to advance their career.
CNA vs. LPN
CNAs find employment in rehabilitation centers, hospitals, and nursing homes where they assist RNs and LPNs by providing basic patient care. Toileting, bathing, getting in and out of bed, and eating are the tasks with which CNAs most frequently help.
Additionally, CNAs may be tasked with taking and recording vital signs and administering medication if they have received the necessary training.
LPNs typically are qualified to provide a wider range of patient care. Their responsibilities may include taking and monitoring vital signs, changing bandages and dressings, giving injections, managing records, interviewing patients, and inserting catheters. In some cases, LPNs additionally may provide education for patients and families and start IVs.
Because they take on greater responsibilities, it is expected that LPNs typically are paid more than CNAs. The U.S. Bureau of Labor Statistics reports that the median salary for CNAs was $28,530 in 2018. By contrast, the Bureau reported a median salary of $46,240 in 2018 for LPNs. That one year of education makes a significant difference in the individual's earnings.
Both CNAs and LPNs may work evenings, weekends, and holidays. Shifts of longer than eight hours are not uncommon. Moreover, both of these jobs can be stressful, and with the LPNs greater level of responsibility, the amount of stress may increase.
FAQ about CNA to LPN Programs
Can you still work as a CNA with an LPN license?
Because LPNs must have additional education, it follows that it's acceptable to work as a CNA with an LPN license. In fact, a person who works as a CNA while holding an LPN license is overqualified for their position and may seek a new position.
Do you have to be a CNA before you can be an LPN?
The only requirements for becoming an LPN are the completion of an accredited education program and passage of the National Council Licensure Examination. Being a CNA is not required, but it may make the education program quicker and easier.
How long does it take to become an LPN If you are a CNA?
Becoming an RN involves completion of an accredited diploma or degree program and successfully passing the National Council Licensure Examination. There is no requirement to be a CNA or an LPN before earning this credential.
Comments