All About Staffing Agencies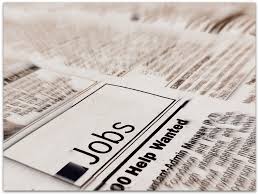 Certified nursing assistants (CNAs) are vital to the healthcare team and work in a multitude of healthcare facilities and areas of care. As a CNA employed by a staffing agency, you may experience numerous options that fit your lifestyle and accommodate your busy schedule. Staffing agencies provide optimal opportunities for the freelance CNA. According to the Bureau of Labor Statistics, a CNA who works for an agency can earn a national median hourly wage of $12.39 or higher.
How Staffing Agencies Assign Work
When healthcare facilities experience a shortage of staff for patient care, they may call a staffing agency to employ a CNA to their regular workforce. Although your location of practice may be different, most staffing agencies provide a nurse or office manager to schedule CNAs for shift vacancies in healthcare facilities that include:
Hospitals and medical centers
Nursing homes or long-term care
Adult daycare and hospice settings
Private duty cases in health facilities
Mental health hospitals and rehabilitation
Home healthcare assignments
According to your shift preference, you can schedule your availability to work with your staffing agency on a weekly or monthly basis. Your office manager may assign you to work on short or long-term assignments at local healthcare facilities near your home of residence.
The Advantages of Agency Employment
If you enjoy the flexible schedule of freelancing as a CNA, you may find working for staffing agencies a lucrative and beneficial opportunity. With CNA shortages and numerous healthcare facilities that require your expertise, you may be able to negotiate a bonus when your manager asks you to accept a shift with short notice or on your unscheduled work day. Also, your agency policy may allow you to reject an assignment from the facilities or areas of care you find uncomfortable. Other advantages of agency employment may include:
Available overtime when needed
Work part-time, as needed or full-time
Ongoing training and educational opportunities
The experience of working in a variety of settings
Building an excellent reputation in numerous facilities
To secure health benefits and insurance package
Agency Requirements for CNAs
Most staffing agencies maintain a policy that requires you have at least six months experience in a hospital or long-term care setting. However, if you have worked or volunteered in healthcare in the past and can demonstrate experience in direct care; you may be eligible to cooperate with a staffing agency. When attending your interview, always present an organized resume that lists all your knowledge, skills and experience to increase your chances for employment. Use your medical terminology on the resume and describe activities such as:
Safe patient ambulation with assistive devices
Assist disabled patients with meals, hydration and prescribed diet
Maintain patient privacy and ensure dignity
Transfer patients with safety and proper body mechanics
After you have secured employment, your agency may require several hours or days of orientation. Healthcare facilities you plan to work for usually require your familiarity of their patient care policies.
The Possibilities of a Freelance CNA
A staffing agency may also provide the knowledge you need to select a permanent position. Your temporary nurse manager at a hospital or nursing home may offer you a full or part-time position in a facility that you find attractive. Staffing agency employment offers many opportunities and possibilities for CNAs who enjoy the variety and flexible schedule of a freelancer.
Comments