National Nursing Assistant Week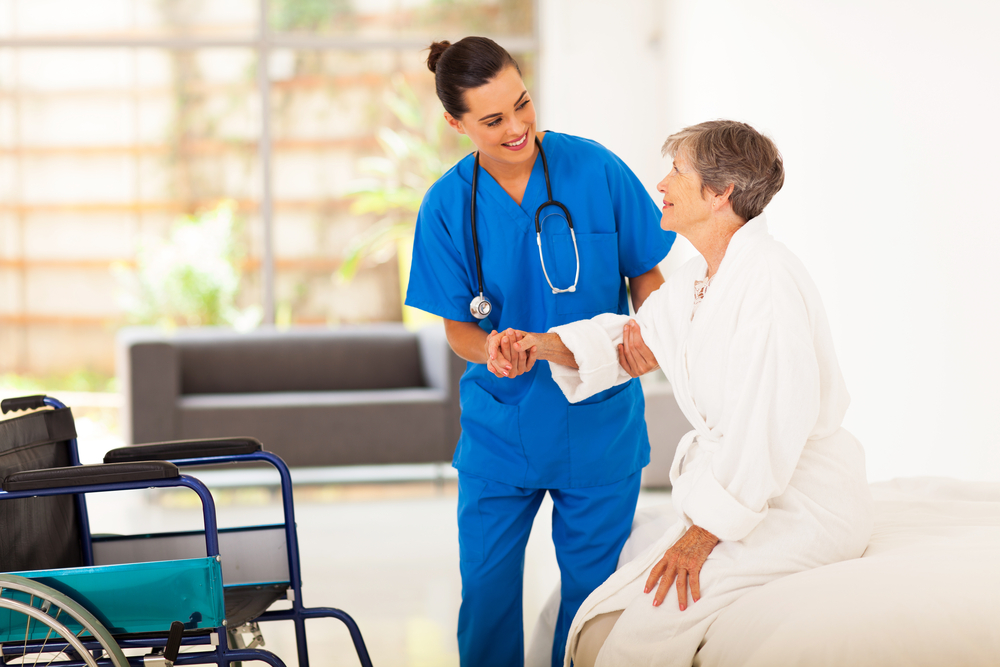 When is CNA Week 2020?
CNA Week is on Thursday, June 18th, 2020. CNAs are recognized for seven days starting Thursday, June 18th, 2020 through Wednesday, June 24, 2020.
CNA Week is also known as CNA Appreciation Week, Certified Nurses Aide Week, Nursing Assistant Week, and Nurses Aide Week
How Do You Celebrate CNA Week?
Healthcare providers, friends, patients, family members, and others can observe CNA week as a way to recognize/appreciate the CNAs in their life. Since CNAs are considered the backbone of nursing care, it's nice to plan some downtime.
Some CNA week celebration/appreciation ideas:
Special catered lunch/brunch
Neck massage or facial by a local massage therapist during lunch or spa gift-certificates
Homemade gift baskets and/or giveaway prizes
A fun event during work hours
CNA attire/accessory items – T-shirts, totes, sun-visors, umbrellas
Local business gift cards
Extra vacation day or monetary bonus
Longer lunch break
Waistband/belt organizer for money, notepad, pens, small flashlight
Submit Your Favorite CNA
Do you have a CNA in your life that you want to honor for CNA Week 2020? If so, use the form below to tell us about your favorite CNA and why. We'll honor them on the website for CNA Week 2020.
Browse Gifts for CNA Week
FAQ About CNA Week
What do Certified Nursing Assistants like as gifts?
Some terrific gift ideas for CNAs include thoughtful cards with personalized words of appreciation, gift baskets filled with hand lotions, snacks or baked goods, small plants, work locker items, personalized scrub jacket/T-shirt, cozy socks, pocket notepads/organizers, nurse's watch or promotional lunch bags, coffee cups or water bottles.

Sometimes, the best gift is a genuine smile and the words thank you.
A Special Thank You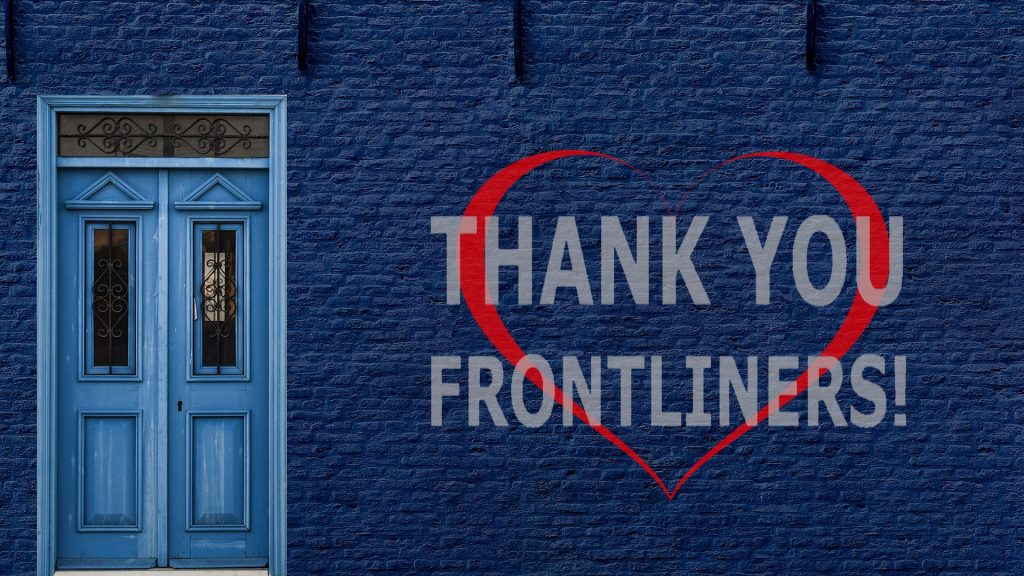 When we created this page, we asked that visitors submit a CNA that should be honored during CNA week. While all CNAs and Frontliners should be honored and appreciated every day for the life-saving work they dedicate their lives to, we wanted to extend a special Thank You to the following healthcare workers.
Included is a special message from someone that you've helped during your time as a CNA.
Ada S. from CCH in Eden, TX
Ada has a great bedside manner with all her patients. She always greets them with a smile.
Alfreda Davis S. from Freninuios Kidney Center in Decatur, AL
I was sick and she would actually hold my head during dialysis hold my hand gets me a barf bag do whatever I need it done she has a special lady she said prayers for me with me and over me and I just thank God for her and I think she should be specially recognized.
Ashley D. from Memphis, TN
Ashley (Kitt) loves her patients/ residents, she goes above and beyond for them. She told me once before that she looks at everyone she cares for like they are her grandparents and she does it with a big smile. Even if she is having a hard day you will never know it because she smiles all the time. She is a true gem that is rare and hard to find. Thank you Ashley for all you do!
Autumn G. from Pruitt Health of Blueridge
Hard work and dedication!
Breona C. from Willowbend at Marion
She's a hard worker and very compassionate.
Brittany May Y. from Augusta, GA
Loves and cares above and beyond.
Carmen K. from Lexington, KY
She is an amazing CNA who goes above and beyond for our residents.
Carmine P. from Danbury, CT
Their work is critical to the love and care of the most vulnerable people. I have watched she and other care providers work double shifts specifically during this pandemic. She arrives with a smile, and a truly happy sincere hello to all she encounters.
Dana B. from Forest Manor Nursing Home
She is a great CNA.
Denise R. from Franco Nursing and Rehab in Miami, FL
She is very passionate about her job. She will do the task wheather assigned to her or not. She does no complaint. She works with a smile on her face.
Edgar A. from El Paso, TX
Amazing work ethic and lots of care and love for the job at hand.
She has five children all under the age of 11years and is a single parent she still managed to work full time and three days double shift each Guardian Rehabilitation Hospital.
Esmeralda G. from Floresville, TX
Outstanding CNA in every aspect of her job description and more!!
Frances B. from Reidsville, NC
I would like to honor Frances for CNA week because she has been working as a CNA for 31 years and plans to retire this year. She has worked tirelessly to make sure that her patients get the best of care. Over the years, she's worked at several different facilities in different capacities and has given 110% each and every day in each and every position. She makes a huge difference in the lives of many people – her patients, her coworkers, her family and her friends. Frances has dedicated these last 31 years to helping others and now as she ventures into this next chapter of her life, I want to recognize her and make sure that she knows how much she's meant to everyone around her!
Gloria J. from Daytona Beach, FL
They deserve to be honored they work hard all year long and take abuse and give so much back.
Gricelda J. from Orangegrove Rehabilitation Hospital
Gricelda deserves to be recognized for her dedication and the ability to multi-task even in this times of crisis. She performs and accomplishes her duties and responsibilities with a smile even under pressure. She maintains her professionalism and can handle problems and challenges she encounters with calmness and sound demeanor. Successfully manages all the tasks assigned to her.
Gwen M. from Gentle Shepherd Hospice in Lynchburg, VA
Gwen is dedicated, kind, loving, hard working, and is always going above and beyond to care for her patients. She makes them feel special, treating them like family. She paints fingernails, fixes hair, reads bible verses, and prays with them when asked. She is truly an angel in disguise.
Gwendolyn W. from Mesquite, TX
Ms Gwen is always going over and beyond the call of duty, always available for her patients whether she is paid or not she will always make sure they have a good bath and kept clean. Ms Gwen retired but continue to see patients who needed a bath when no family is available without pay . She truly loves her patients. She often will see 10 a day starting at 6:00 am and not finishing until 6:00 in the evening to make sure they are clean. She is an awesome CNA
Heather C. from Madisonville, KY
Heather is one of the most passionate care givers I have had the privilege to work with. She goes above and beyond with her residents showing them love and compassion even more during this Covid 19 visitor restrictions. Heather and her hall partner, Melissa are known as Batman and Robin at the facility and residents hate when they are off.
Helen T. from Rocky Ford, CO
Helen cares about her residents and is a true professional. Helen also considered a senior, and has been in the industry for over 30 years and does not retire because she cares about the well-being of the residents in her care.
Jackie M. from Niagara Falls, NY
Jackie goes above and beyond for her residents. She is caring, compassionate and always willing to help whenever possible. She has great work ethics and plays positive role within the nursing team.
Jade M. from Lancaster, SC
Because she always goes above and beyond to make sure our residents get quality care, and feel like they are special. She spends her own money and time to ensure the resident have what they need or want. In addition she is always willing and available to help staff and resident family members at any given time. A truly awesome CNA that loves what she does and it shows in her work performance.
Jessica S. from Ontario, OR
Jessica is very kind and patient ;she works with a challenging population of dementia patients. When she prepares the meals she takes extra attention to season it correctly and make it tasty and visually appealing for the patients.
Jonica S. from Glenflora Nursing Facility Lumberton, NC
She is a very caring and dedicated CNA who goes above and beyond for her patients!
Katrina S. from Deming, NM
I am writing this letter to recommend Katrina for the position of certified nursing assistant her at Mimbres memorial nursing home in Deming New Mexico. Katrina worked on a nursing team for two years, and supervisors, co-workers, and patients all have been satisfied with her performance and caring attitude throughout that time. Reliable, responsible, efficient, and teamwork-oriented.

Katrina S worked with many complex patients who completed duties in a compassionate manner. She assists her co-workers and nurses with duties. She provides input into better ways to deliver care to our patients. She treats everyone with respect and dignity. The family have commended her in her job performance.

Katrina had the drive and passion to be there every day and go above and beyond especially in this time of uncertainty in 2020. All staff at the facility always pleased to work with her as well. More than competent, Katrina was trustworthy and effective as a nursing assistant.
Keessence H. from Statesville, NC
She always has a smile on her face. She stays busy and loves what she is doing. She works full time and goes to school full time. She goes above and beyond for her patients. She is sassy but classy!
Kelly C. from Somerset, PA
Dedicated to her job and has made it her career for all these years
Kristin M. from Kent County Hospital in Warwick, RL
Kristin is one of the most go getting, giving, caring CNA I know. She works on a busy Critical Care Cardiac Floor and sometimes has 18 pts by herself. She always makes it a point to go above and beyond for all of her patients whether she is working on her own floor or floating to another one. She is always giving 100% plus and willing to help out in any situation. CNA because even Nurses need heros!
She very heartfelt, sincere, passionate, patient, kind-hearted and loving, and respectful.
Lisa W. from Roanoke Healthcare Center
Lisa works very hard and cares deeply for her residents.
Lorena H. from Reno, VA
Lorena is a genuine, hardworking CNA
Maida S. from Columbus, TX
Maida is always very attentive with her residents , she's a joy to work with ! She's all about teamwork and extremely helpful. She goes beyond the extra mile to make our residents as comfortable as possible . She's a very hardworking young lady.
Marissa T. from Dekalb
She is an amazing CNA and she really cares about her residents.
Mark A . from Orangegrove Rehabilitation Hospital
In this challenging times, Mark displays unwavering reliability, dependability, courage and resilience to serve and perform tasks assigned to him in the most efficient and expeditious way no matter how critical and challenging the assigned job is. He displays consistent and sincere dedication and genuine care to whoever is assigned to him. A real trooper, he exemplifies the qualities of an excellent Certified Nursing Assistant performing above and beyond the call of duty with conscientiously and consistently. For that, he is truly deserving of this recognition.
Martina M. from Decatur, GA
I wanna say my daughter has been a CNA for 18 years. Something she love.I have seen her do thing for clients off the clock just to make the client happy.My daughter go above and beyond.She was recently working as a CNA and the company she was was working for has made her office manager.So now my daughter is a CNA/Office manger. She has been doing Home Health for most of her time as a CNA and as office manager she still will go to the clients home and ask if they need help are she will call and check on her clients.Great communication is a plus. She have had dead end jobs working with different Home Health, Nursing homes and assisted living facilities where she wanted to stop CNA and try something else yet It's like God has her where he want to be..
Melissa R. from Madisonville, KY
Melissa is one of the best CNA's I have ever worked with. She spoils her residents and has really shined during the Covid19 visitor restrictions. She is so fun to be around. She sings, laughs, jokes, and just shows the residents a very family like loving side everyday she works. She is always picking up extra shifts to ensure the residents are taking care of.
Meredith H. from Red Bud, IL
Because this CNA goes above and beyond to help her residents!
Micah H. from AK
She works hard and cares so much for her residents. She is in nursing school to get her degree while working full time.
Michelle L. from Reno, VA
She is awesome and hardworking.
Mindy G. from Creswood Care Center in Ogden, UT
She has a very stressful job right now trying to find coverage for the facility and doesn't complain and steps up to take extra shifts.
Rhonda F. from Bryson City, NC
They go above and beyond to care for her residents. Not only meeting their physical needs but their emotional needs as well.
Robert M. from Victoria, TX
He is good at his job and cares for the patients, very compassionate and caring always putting the patients first.
Shayla S. from Levelland, TX
She is so caring loving & appreciative she loves the residents & will go above & beyond to make them happy…she is currently our Life Enrichment Coordinator but has a CNA.
Suprena D. from Dallas, TX
She goes above and beyond the call of duty for each and everyone she comes to know.
Tesha W. from Tupelo, MI
Because she is my mom she work tiredless days and night she go from house to house making sure her clients needs are met .then go to nursing and work long hours keeping them happy. She took care of her mom her grandparents and never complained.
Trameka H. from Maumelle
Because she has love for the elderly and treat them like family
Wendy O. from Lumberton, NC
Her dedication and determination set her above the bar!
Comments