Nursing in the Corporate World
Nursing is only as limited as your imagination. Although a large percentage of nurses are happy to work for hospitals, nursing homes and traditional areas of healthcare, many have braved new ground and are working in less traditional areas of medicine. As nurses take on roles in the legal areas of nursing, organize complex healthcare departments for Fortune 500 Companies or begin their successful consulting businesses at home, the field of nursing is experiencing changes that are redefining the boundaries of nursing practice.
Occupational Nursing
Companies that employ a vast amount of people are obligated to provide healthcare for their employees at the workplace. Workers who may experience potentially hazardous conditions may also require the presence of a trained nurse. Occupational nurses work for Fortune 500 Companies such as: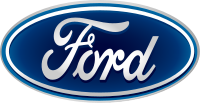 Ford Motor Company
Southwest Airlines
General Motors
General Electric
Apple Computer
AT&T
Hewlett Packard
These corporate nurses have developed innovative and creative strategies for providing healthcare for those in their charge outside the traditional healthcare setting and perform the following:
Health and Wellness Instruction
Proper Body Mechanics and Lifting
Medication Administration
Emergency Medical Management
Weight Management and Smoking Cessation Services
Policy, Documentation and Departmental Organization
Mental Health Counseling
Legal Services and Expert Witnesses
Legal nurses assist attorneys in developing lawsuits against healthcare corporations, insurance companies, hospitals and physicians who are suspected of malpractice. With strong skills and advanced knowledge in medical ethics, legalities and practice, legal nurses comb through medical records and identify the discrepancies and medical liabilities. Typically, lawyers do not possess the skills to perform medical research and may employ an expert nurse to assist them.
Nurses who act as expert witnesses for medical malpractice trials may perform similar duties to legal nurses with the addition of testifying in a courtroom. Expert witnesses are permitted to discuss and comment on the pertinent issues within their scope of practice. Although it may not be required, these nurses usually acquire advanced knowledge in medical law. Many nurses begin in this field by starting their own consulting business and charge well over $100 an hour.
Research Nursing
Nurses are natural researchers who draw conclusions from their findings and provide documentation and apply evidence-based treatment and diagnosis. Research nurses go beyond their assumptions and meticulously document results from clinical studies, trial medications, new surgeries and other areas of research study too numerous to list. Scientists and medical research doctors require the detail-oriented nurse to follow, observe and report the necessary details for their clinical study results.
If you are interested in this area, you may elect to become certified as a clinical research associate and be in charge of setting up clinical trials, traveling to new assignments and assisting in the recruitment of study participants. You may be contracted for individual projects or work full time for a company. Duties for these nurses may include:
Protocol Development
Informed Consent
Construct Study Approvals
Participant Recruitment
Data Collection
History and Physicals
Medical Sales or Nurse Educator
If you have a flair for speaking in front of a group and exude an air of self-confidence, a career in medical sales is both exciting and lucrative. Numerous companies require knowledgeable nurses to market medical equipment, medications to physicians or to exclusively train salespeople on the use and purpose of medical products. Nurses in this area may be employed as educators that consult the clients on the proper use of equipment as well as the sales team. Corporations that hire nurses in this field are the following:
Hillrom Specialty Beds
Merck Pharmaceuticals
GlaxoSmithKline
Roche Medical Equipment
Telecommuting at Home
In this new age of communications, your next nursing career may be performed from your laptop as you answer clients' questions in your pajamas. Hospitals, insurance companies, and rural areas are finding how telecommuting in nursing saves time, money and even lives. This innovative approach to the nursing shortage is expanding at an exponential rate. Nurses stand by their phone or computer and assist callers with the following questions:
Health Insurance Coverage
Emergency Medical Care
Medication Administration
Patient Education in an Area of Expertise
Medical Equipment Management
Patient Appointments and Preparation
As nursing moves into the 21st century, there are many new areas for you to explore. The nursing profession is no longer static and positions in healthcare now move freely outside the traditional areas of care. With creativity and self-confidence, you may find your dream job in the most desirable of places.
Comments